Hello everyone…so, I finally started a blog!
Wow!!!… I actually did it, hehehehe…even I can't believe it!!!
I never considered myself to be one of those writers to keep you glued to the screen long enough for garri to soak, but that is exactly what starting this blog represents… putting yourself out there, even when things aren't exactly how you imagine them in your head.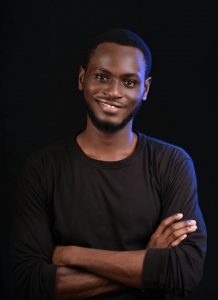 I'm one of those people who wants to do one million and one things in one lifetime, so I'm constantly pressed for time. Naturally, I am a pro procrastinator, fun-loving and easy going…so you can imagine the contrast between the gazillion ideas and the actual results. Crazy!
I'm sure you have important things you need to get done too!
No matter how much you achieve today, there is always something new to conquer tomorrow. Wherever there is a conquest, there are bound to be obstacles… that's why we all need constant improvement if we are gonna achieve our goals and live a happy life.
For me, growing up in a third world country had a major impact on shaping my path to productivity. There are some Nigerian factors that creep in on your dreams and ambition ehn… imagine you want animate one cool cartoon, but there is no light! Smh. We generally blame the village people for this mess, but I think it is about time they get a rest.
So how do we fix this? How does a young person born and bred in Nigeria navigate through the broken system through legitimate means?
How can we make a positive shift for the next generation?
Should we really all just up and leave the country?
I'm sure you can tell by now that a lot of my content is going to be somewhat related to Nigeria. This is because the Nigerian factor can impose some serious limitations on a person, but with the digital platforms available to us, I believe if we keep sharing and implementing solutions peculiar to our problems, we can flood the system with more solutions than there are problems, one person at a time.
So, I'll be playing my part, sharing hacks for successful living in current day Nigeria.
Yes, leaving the country is a valid option oh! Just when you think you are an all-out patriot, born into Nigeria for positive change, the country throws you into its grand 'National Patriotic' scheme (NYSC) and kills the last fibre of Nigerian excellence in you. Hurdles everywhere you turn!
I've also explored that fleeing the country option… but none of that here, a lot of people are already doing that and I've never been one to follow the crowd. Let's build on that silver lining while it's still there. Team positive vibes!
So, for as long as this blog lives, I'll keep sharing my views on things I'm passionate about – personal growth & effectiveness, business, animation, book reviews, Nigeria and random stuff that pop up. My hope is that we can connect our ideas, solutions and positivity to enable Nigerians and Nigeria get better.
With 200 million Nigerians and counting, an information overflux more than ever in history, and the horrible state of the country… you may feel insignificant, unnoticed or unheard. However, your voice needs to get out there, your ideas could feed people, your smile can save a life! There is hope when we act towards worthy goals.
What are those things you've been putting off indefinitely? It doesn't have to be a nation-changing idea…get that book off the shelf, call that loved one, head to the studio, revisit that online course, volunteer for that cause, dust off your musical instrument…hit that gym!…yass!
We definitely can't do everything we think about… but with direction, discipline, and consistency… we can get the most important things done.
So, I overcame a few challenges and started my blog…what one thing did you promise to do at the beginning of the year?
Why haven't you started?….yet.
Feel free to leave a comment and don't forget to share!